4 November 2011
Emanuele Torquati in Buenos Aires @ CICLO DE CONCIERTOS de musica contemporanea
Posted by admin under: Uncategorized .
Emanuele Torquati will take part in South American biggest New Music Festival, CICLO DE CONCIERTOS DE MUSICA CONTEMPORANEA in Buenos Aires. The opening concert will be a Recital with a selection of Peter Ablinger's extensive cycle VOICES AND PIANO (1998-). Special guest will be the composer himself, playing the electronics. Voices includes Hanna Schygulla, Jorge Luis Borges, Pierpaolo Pasolini and Marcel Duchamp, among others. The event will take place on 12th November at Teatro Colòn. READ CONCERT'S REVIEW HERE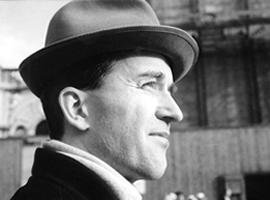 Torquati will perform three times more at the Festival, giving the Argentinian premiere of Feldman's Piano and String Quartet on 23rd Nov. with Prometeo String Quartet, performing the project "DISTANT VOICES, STILL LIVES" with cellist Francesco Dillon on 27th Nov., and finally taking part in the 18th hours marathon performance of Erik Satie VEXATIONS between 29th and 30th Nov.

READ CONCERT REVIEW OF FELDMAN PIANO AND SQ
Leave a Reply
You must be logged in to post a comment.