20 April 2010
End of Time @ Villa Romana
Posted by admin under: concert .
Emanuele Torquati will be on stage next 30th April at Villa Romana, with the project END OF TIME. He'll perform in Trio with cellist Francesco Dillon and violinist Aldo Campagnari (Prometeo SQ), together with the extraordinary presence of narrator Luca Scarlini. Music by Olivier Messiaen, Franz Schubert, Beat Furrer, Alvin Lucier and a brand new piece by Lithuanian composer Juste Janulyte.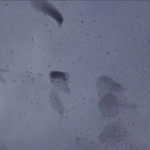 "Time and its end" or better its expansion and extension in musical and expressive terms. Explored in various ways, from Olivier Messiaen's apolitical "Quatuor pour la fin du temps" (1941) to Justė Janulytė's world premiere Trio, passing through heavenly Schubertian lengths and the seeming immobility of American Alvin Lucier. The psalmody of slow melodies interrupted and accompanied by multiple electronic layers and not, like in Justė Janulytė "Psalms" for cello and electronics and Beat Furrer's first piece for the piano, a hymn to silence and the (almost) inaudible music of a frozen, rarefied landscape."
Emanuele Torquati sara' di scena il prossimo 30 aprile a Villa Romana, storica residenza di artisti fondata nel 1905 da Max Klinger a Firenze, con il progetto END OF TIME. L'evento (ore 21,15 - ingresso libero), sponsorizzato dalla Ernst von Siemens Musikstiftung, prevede la partecipazione del drammaturgo Luca Scarlini, del violoncellista Francesco Dillon e del violinista Aldo Campagnari, entrambi membri del Quartetto Prometeo. In programma musiche di Olivier Messiaen, Franz Schubert, Beat Furrer, Alvin Lucier e il nuovo Trio della pluripremiata compositrice lituana Juste Janulyte.
Comments are closed.